Directions for Mixing: Whisk or shake 1 part powdered KMR 2nd Step into 2 parts warm water (a part may be a teaspoon, tablespoon, or cup). Do not mix more KMR 2nd Step than can be consumed in 24 hours. Do not use a blender to mix.
Directions for Feeding: KMR® 2nd Step™ should be lapped from a bowl, not fed from a bottle. KMR 2nd Step has been formulated to meet the nutritional needs of young kittens progressing to solid foods and is developed to follow KMR, Goat's Milk KMR, or mother's milk. Kittens that are up on their feet and lapping from a bowl (4 to 5 weeks of age) may be introduced to KMR 2nd Step. It is recommended that KMR 2nd Step be fed until kittens are ready to transition to solid food (7 to 8 weeks of age). To ensure a smooth transition KMR 2nd Step may be mixed with kibble or canned food. Kittens should be fed 4 times per day. Weigh the kittens at least once a week to monitor weight gain and adequacy of feeding. More or less food may be needed by individual kittens to satisfy their food requirements for optimal growth. Fresh, clean water should always be available for drinking. Consult your veterinarian for additional advice. Not for human consumption.
Feeding Guidelines: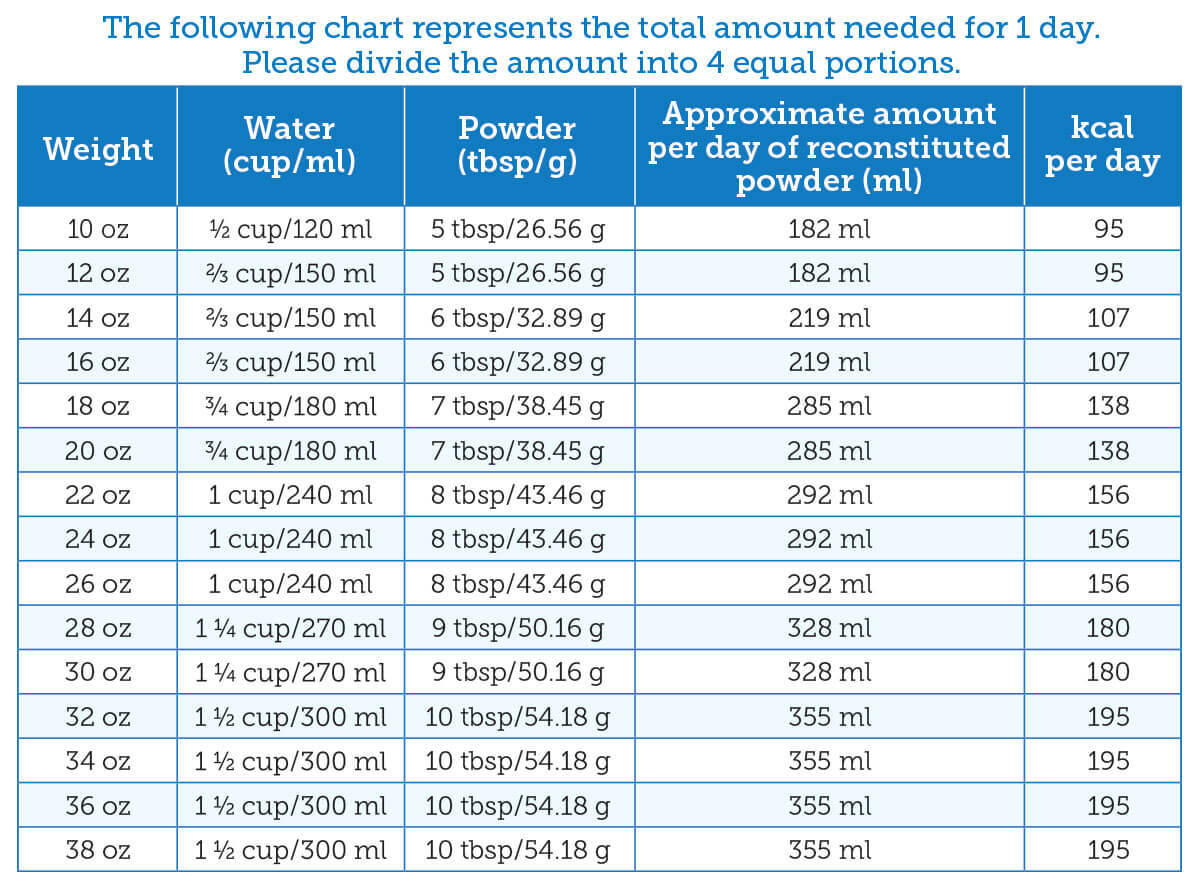 Storage: Powder should be kept covered and stored in a cool, dry place. Refrigerate reconstituted liquid for up to 24 hours. Avoid exposure to temperatures above 86° F.